Bayar's exclusive retail outlets for perfectly roasted coffee.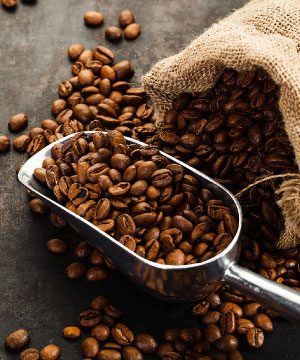 Avail Free Home Delivery when you purchase for more than Rs. 500.
Please call your nearest store to Order Now!
#155, 15th Main, 50th Cross, Rajaji Nagar, Bangalore 560010. (Opp. Sridhar Medicals)
MIG/ 1, 80 ft. Road, K.H.B Colony, 2nd Stage, Basaveshwara Nagar, Bangalore 560079.
#738,  Shop No. 3, 15th Main Road, 22nd Cross, BSK 2nd Stage, Bangalore 560070.  (Opp. Devagiri Temple Entrance) 
#443, T-Thimmaiah Road, 11th Main, 11th Cross, Padmanabha Nagar, Bangalore 560070.  (Opp. Lakshmikantha Park)
#34 & 35, Balaji Complex, 2nd Floor, Kathriguppe Main Road, Bangalore 560085.  (Near Kathriguppe Bus Stand)
#24,  VJHBS, 1st Main, Club Road, RPC Layout, Bangalore 560040.  (Opp. Jain Temple) 
#30, Ground Floor, KSRTC Layout, Chikkallasandra, Subramanyapura Post, Bangalore 560061.  (Opp. BLR Intl. School)
#67/1, Subbaramachetty Road, Basavanagudi, Bangalore 560004.  (Near Syndicate)
#2-3, Nagarabhavi Main Road, Canara Bank Colony, Bhairaveshwara Nagar, Bangalore 560072. (Opp. MES School)
#2/8, Sai Shankara Complex, Yelahanka New Town, Yelahanka, Bangalore 560106.  (Opp. KHV Complex)
#1219, 26th Main, 9th Block, Jaya Nagar, Bangalore 560069.  (Near Vegetable Market)
#4197, B 1st Main, Subramanya Nagar,  Bangalore 560021.  (Near Suramanya Nagar Bus Stop) 
#728/1, 24th Cross, 14th Main, 1st Stage, Kumaraswamy Layout, Bangalore 560078.  (Opp. SBI Bank)
#115, LIG, Panchmanthra Road, Kuvempunagar, Chamaraja Mohall Mysore 570023.  (Near Akshay Bandar)
#182, 5th Cross, Hotel Vaishali Premises, Bangalore 560003.  (Near Subramanya Swami Temple)
#60, Ground & First Floor, 100 ft. Ring Road, Kengeri Satellite town, Bangalore 560060.  (Opp. Bethesda Church)
#271, 4th Main. Mahalaxmi Layout, Bangalore 560086.  (Near Veeranjaneya Temple)
#65, 80 Feet Road, Shop No. 1, SBM Colony, Nagendra Block, BSK 1st Stage, Bangalore 560085.  (Opp. Chiranjeevi Clinic)
#86, Chandrashekaran Block, 5th Main, BEML Layout, 3rd Stage, RR Nagar, Bangalore 560098.  (Opp. Dhanalakshmi Jewellery)
Ground Floor, S S Puram Main Road, Tumkur  572102. (Opp. Medplus , Near Karnataka Bank)
#218, 6th Main, 4th Cross, Nrupathunga Nagar, Muthoot Finance Building, JP Nagar, 7th Phase, Bangalore 560078. 
#5/1, 2nd Main Road, Nagarbhavi Main Road,  Govindrajnagar, Bangalore 560040.  (Opp. TVS Show Room)
No. 1, New Bank Colony, Amruthnagar Main Road, Konanakunta, Bangalore  560062.  (Near Soudamini Convention Hall)
#123, L.N. Building, 8th Main Road, Malleshwaram, Bangalore 560055. (Near Ganesh Temple)
#680, 1st Floor, 13th Cross, 27th Main, HSR Layout, 1st Sector, Bangalore 560102. 
13 Amarjyothi Layout Sanjay Nagar Main Road near ICICI bank, Bangalore 560094. 
Enjoy your perfect cup of coffee with our authentic South-Indian coffee blends.